Sitting down to a smoked leg of lamb is something my family loves!
A leg of lamb is packed full of flavor and doesn't need much to taste delicious (just a little bit of garlic and rosemary).
This lamb recipe is just perfect in my eyes.
It could be because this is a recipe that my mother taught me when I first left home.
Or it could be because this was the first thing I ever cooked for my wife (closely followed by smoked pork belly with crispy skin).
Let's check out my delicious recipe. Just ensure you cook your lamb to the correct temperature.

Hungry now? Jump straight to my smoked leg of lamb recipe.
How Long To Cook a Leg of Lamb
You need to cook lamb to an internal temperature of 140°F or 60°C.
It is important to test your lamb for doneness before taking it off the grill.
But how can you be sure how cooked it is?
The best way is to use a meat thermometer and test the internal temperature of the meat.
Make sure you place the probe into the middle of the thickest cut (not touching the bone). When taking the temperature of your lamb.
I recommend using some bbq gloves
The last you want to end up at the hospital and miss out on that bloody delicious lamb!
Want to get back to the classics? How about try my Masterbuilt electric smoker brisket recipe.
Can't Find Leg of Lamb? Try Lamb Shank or Chops
Can't find a leg of lamb at the supermarket or butcher?
Why not try smoked lamb shank ore smoked lamb chops?
They are both super easy and declious!
Leg of Lamb Temperature Guide
| Cooker Temperature (F) | Cook Time | Internal Temperature (F) | Doneness Level |
| --- | --- | --- | --- |
| 325 | 20 – 25 minutes per lb | 145 | Medium-Rare |
| 325 | 25 – 30 minutes per lb | 160 | Medium |
| 325 | 30 – 35 minutes per lb | 175 | Well Done |
Smoked Leg of Lamb Recipe
Print Recipe
Smoked Leg Of Lamb Recipe
Lamb is a special meat, its not something that we eat all the time. This recipe is a simple way to add lots of flavour without adding to many ingredients. What could be a more classic combination than rosemary and lamb?
Ingredients
1

bunch of fresh rosemary

1

teaspoon

black peppercorns

1

tablespoon

sea salt

1

tablespoon

Herbes de Provence

4

tablespoons

olive oil for basting

6

garlic cloves

6

kalamata olives

Extra-virgin olive oil in a spray bottle

4 – 5

pound

bone-in leg of lamb

2

cups

wood chips

soaked for 1 hour

Charcoal

Enough for 2 hour cook

Charcoal grill
Instructions
Grab two springs of rosemary from your bunch and strip the leaves off using your hands. Set one spring aside and finely chop the other bunch.

With a sharp knife make a series of cuts throughout the lamb around 1 inch apart, around 1/2 inch deep. Make sure to get the bottom & sides but mainly focus on the top side.

Once cut all over insert olives, garlic, and leftover whole rosemary leaves into the holes. For best results add one piece per hole.

Cover the lamb all over with oil from the spray bottle, to get an even cover give the lamb a good rub. Combine herbs de Provence, peppercorns, chopped rosemary & salt and sprinkle over the lamb. Be sure to give the seasoning a light pat down to make sure it sticks to the oil.

For this recipe, I am using a charcoal grill. You need to set up your charcoal grill for indirect grilling and preheat to a medium heat. Set your drip pan in the center.

Once your grill has come to temperature, place half of your wood chips on the coals and place your lamb on the grate. Place the lamb away from the heat and cover with aluminum foil. Baste every 30 minutes with olive oil. For best results use a sprig of rosemary for basing.

Around 1 hour into the cook it will be time to add more coals and wood chips. Add a further 1/2 cup wood chips and 12 fresh coals to your grill, this should be plenty for medium rare and well done.

Grill lamb until cooked to your taste. My favorite is medium rare, this usually takes around 1-1/2 to 2 hours.

Transfer your leg of lamb to a chopping board, cover and let rest for 10 minutes.

Note: To use the wood chips for smoking follow this
Wrapping it Up
So there you have it, my super delicious and simple smoked leg of lamb.
This recipe can also be done in a smoker. But I love the flavor and the crust that you get from the charcoal grill on the lambskin.

If you have any variations of this recipe or have made this recipe let me know in the comments below!

Happy Smoking

Charlie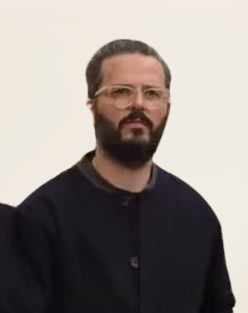 Author: Charlie Reeves
Hi I'm Charlie, I am head taste tester at Simply Meat Smoking! I love it grilling, smoking and getting out in nature with the kids! The family also love to test all my recipes (especially my EXTRA CRISPY pulled pork)
You will usually find me playing with the kids, perfecting my brisket bark or sipping beers with boys around the fire. Can't wait to share all my delicious smoking and grilling adventures with you!

You can read more on our About Us page.
Still Hungry For More?