Finding a great grill for anyone can be hard work. 

Everyone has specific needs and priorities for their grill. So in this review of the Fire Magic Aurora E790i I will walk you through my favorite features and specifications of this luxury grill.

Hopefully, I can help you decide if it's right for you and your grilling needs.

You will learn about some of the more prominent features, such as the heat zone separators, which are pretty great for family meal cooking.

I like that Fire Magic Grills has been around for 75 years! You know they must be doing something right!

Since his original vision back in 1937, Fire Magic has been right at the top of the game when it comes to making the best outdoor cooking equipment on the market.

I think they are still one of the best manufacturers and always recommend them to family friends looking for a luxury grill. Let's dive into the details!
Review of Fire Magic E790i (Aurora) Propane Gas Grill
A Luxury Gas Grill To Enhance Your Outdoor Kitchen
Specs
Dimensions: 37 x 23 x 12 inches


Weight: 275 lbs


Primary Cooking Space: 36 x 22 (660 sq. in.)


Total Cooking Space: 888 square inches


Fuel Type: Propane, but also comes in a natural gas model


BTU: 90,000 BTU output on the main 3 burners. 20,000 BTU on the back burner


Heat Flux: 125


Made In The USA
My Favorite Features
Flavor Grids: The Fire Magic Aurora E790i Grill comes fully equipped with 16-gauge stainless steel flavor grids. These grids essentially do two jobs. Firstly they offer more durability to the grill as a whole. Secondly they help distribute heat across the cooking surface more evenly and help reduce flare-ups. This not only lends great support to the grill in means of durability but also helps to make sure that all of your food is cooked at the same time. It also eliminates those dreaded grill hot and cold spots.


Rounded Oven Hood: This grill has one feature in particular that helps add to a more convenient way of cooking, and that would be with it's rounded oven hood. The rounded oven hood is a seamless hood that is double walled and feather light when lifting.
Its design allows you to fit beer multiple beer can chicken, ducks or other whole birds easily and without having to spatchcock or take apart before cooking.


Digital thermometer: The Fire Magic Aurora E790i Grill has a digital thermometer that is easy to read. The digital thermometer is also illuminated for convenience in the dark and doubles as a timer and alarm. The alarm setting and timer allow for easy and precise grilling. This feature is especially great for a busy griller wanting to spend time with those around them.


Magic View Window: One optional feature that you will find with this grill is the magic view window. While not necessary for all grillers, however, it is a great convenience for those that like to keep a close eye on their food without releasing the heat from their grill every time they decide to check up on it. In my eyes it would be really good if every smoker, grill or bbq had a view window!


Heat Zone Separators: These sections of the grill are great for those that like to cook a complete meal on the grill. What the heat zone separators do is allow you to cook at different temperatures across your grill, in each section, at the same time. It's especially great for people that like to keep a balanced meal plan but also love to grill.
Ease of Setup
Setting up this grill is relatively easy and the grill does come with simple-to-follow instructions for set up.

The instruction manual is very well laid out and clear to understand. It has lots of detailed pictures and detailed instructions for each part. The installation and owners manual can be found online too.

You are going to need to put aside 2 – 3 hours for full installation of this unit.

Note: If you are buying the natural gas version of this grill, it is essential that you have a professional connect and certify your gas connection.
Cleaning and Maintenance
This grill has easy cleaning and maintenance attached to it. Like most grills, its grates can be scrubbed with a non-wire brush, soapy water, and a little bit of elbow grease.

It's best to use hot or warm water during the cleaning and maintenance of the grill, but you can use any dish soap and get great results.

For most who buy this grill, you will be installing it into an area where you don't have a very decent cover, it is essential that you get yourself a cover for this unit.
Durability
This is one grill that was designed from top to bottom with durability in mind.

Made of stainless steel this grill can handle quite a bit, more than the average wear and tear of everyday use for sure. Being a built it grill it will not be moving once installed, however, it is a very, very solid unit nonetheless.

Even the interior of the grill, with its 16-gauge stainless steel flavor grids, was built with this grills durability in mind. The engineering of the flavor grids lends extra support and durability to this grill.
Warranty Details
This model comes with a lifetime warranty that covers the cast stainless steel burners, stainless steel rod cooking grids, and stainless steel housing.

There is a fifteen-year warranty that covers brass burners, brass valves, inner liners, manifold assemblies porcelain, and backburner assemblies. For more information please take a closer look at the Warranty.
Do You Get Value For Money?
One big question is always about whether or not you're spending a good amount on a truly good deal. The answer here is pretty simple; yes.

It is an expensive grill, however, you are getting a grill made of genuine quality and is one that will basically last forever.

With the Fire Aurora Magic E790i Grill you get a solid unit and features that enhance your cooking experience, such as its heat zone separators and easy-lift lid. This is not a grill that is full of unnecessary bells and whistles, it is all about getting back to the grilling basics and grilling well.

It helps to know that this all stainless steel grill is durable enough to stand up to weather and the test of time. This is an investment you are making in your home, much like an addition of a new kitchen!
Pros and Cons
What I Liked
Flavour Grids
Halogen Interior Light
Heat Zone Seperators
Accurate and well placed thermometer
Easy Lifting Lid
What I Didn't Like
You can be restricted where you want to install it because it does require a power source
Wrapping it Up
At the end of the day, this is a luxury grill aimed at the luxury market. It is fairly pricey, however, you do get a unit that is going to add value to your home produce great food, and look good too!

The magic view window in the hood is a great feature that allows you to check your food without letting out precious heat. This also works really well when using your gas grill as a smoker, you don't let any of that precious smoke out.

That is one of my favorite features by far, it's great for families that want a well-rounded meal and it still allows them the joy of grilling without sacrifice.

All in all, , I'd say it's a great deal for anyone that's looking for a luxury grill that is family-friendly, well made, and versatile.
---
---
Smoke On!

Charlie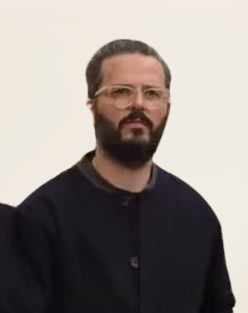 Author: Charlie Reeves
Hi, I'm Charlie, I am head taste tester at Simply Meat Smoking! I love it grilling, smoking, and getting out in the yard with the kids! The family also love to test all my recipes (especially my EXTRA CRISPY pulled pork, smoky pork loin, and ANY SEAFOOD I grill)
You will usually find me playing with the kids, perfecting my brisket bark, or sipping beers with boys around the fire. Can't wait to share all my delicious smoking and grilling adventures with you!

You can read more on our About Us page.
Hungry For More?